A group of young professionals in Canada recently created the Young Professionals Bursary at UCT – with the aim of paying it forward and building a global network of young South African professionals.
The Young Professionals Bursary is an initiative founded by four young, dynamic South African professionals living in both Canada and South Africa. The vision behind this endeavour is to uplift and empower students from previously disadvantaged communities in South Africa, both financially as well as providing mentorship and potential networking opportunities in their future careers. To this end, the vision of this bursary is to build and develop a strong network of individuals to assist these graduates as they enter into the workforce with the ultimate aim of having the recipients of the bursaries be in a position to give back, either financially or in their own capacity as mentors to the future generations coming through, and continue building a strong network of support.

Shaheer Aboobaker writes, "we are proud to announce our inaugural recipients of the Young Professionals Bursary in a troubled 2020 – Tiro Hutamo and Olachi "Ola" Emeruem.
Tiro is a 5th year UCT MBChB student from Polokwane, whose passion for medicine grew out of her mother's service to her community as a nurse. Tiro's strong academic record, varied campus activities, resilience against adversity, and passion for medicine led to her selection as the inaugural recipient for a full bursary. We look forward to seeing where her career takes her.
Ola is currently in her 2nd year also studying MBChB and has a strong creative side. She is a determined individual and despite us only being able to offer her a 50% bursary, we hope that we will be able to support her fully in the coming years with the growth of this network."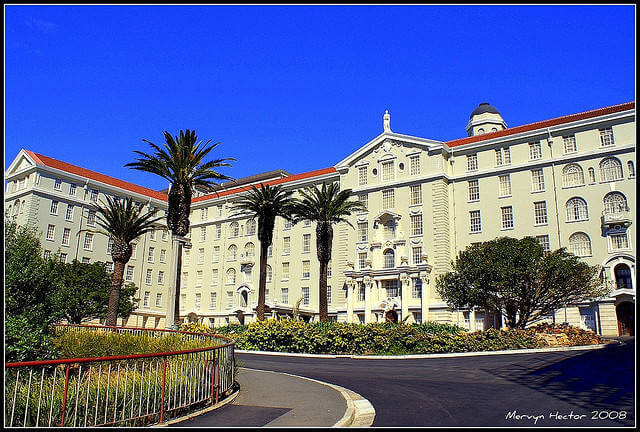 Both Tiro and Ola are part of the "missing middle" – unable to apply for government support, but unable to afford tertiary education without substantial assistance. The group are proudly playing their part in helping to bridge the gap.
In a recent social media post, the group put out a call to alumni and friends – "If any part of our vision resonates with you, please consider joining us financially or with mentorship of our students. We are looking to expand our reach to assist as many students in need as we can in these trying times. We also understand the impact that this global pandemic has had on health and employment. To those with means, we encourage you to continue to support education and to those with time and/or networks please consider joining us in uplifting these bright young minds. "

If you are interested, please reach out to Di Stafford at info@uctcanada.ca.
Update
Since the social media post, Shaheer has spoken of the success of this post in attracting the interest of potentially 8-10 donors to the program, who they hope will be joining in 2021.
"We have had multiple positive responses to mentor our students and wonderful potential opportunities for the candidates, some highlights of which include the opportunity to join the Vula Virtual Medical Mentoring Program, which connects medical students with doctors donating their time to teach and mentor medical students virtually using the Vula app. This is a great opportunity and we hope the candidates will benefit from this. We also have already connected one of our candidates with a specialist in her field of interest to mentor and guide her as she starts that very same rotation soon! We have also had offers of mentorship from as far afield as Australia and the USA and we will be connecting with these individuals to assess a possible value add. We are very excited by these developments and cannot wait to engage further with our students and our growing network."