UCT Alumnus, Rev. Dr Bob Faris, Associate Minister of St. Andrew's Presbyterian Church in Toronto, has been elected to hold the prestigious position of Moderator of the 2022 General Assembly of The Presbyterian Church of Canada.  This position will require that he be responsible for presiding over the meeting of the General Assembly taking place in June this year.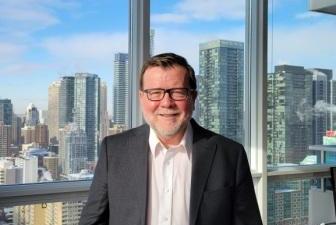 Bob's story is unique and multi-faceted, but with a common thread of care. Bob was raised in Newmarket and Sarnia, graduating at Queen's University, and an M.Div. from Knox College (UToronto). In pursuit of his passion for the life of the global church he went on to complete an M.Th. in 1987 at new College in Edinburgh. As a professor at the Mozambican Seminario Unido de Ricatla, he served as the first Canadian Presbyterian to be appointed in Mozambique. He served for six years "in the context of Mozambique's civil war and the ending of apartheid in neighbouring South Africa". His doctoral thesis at UCT was published with the title "Liberating Mission in Mozambique: Faith and Revolution in the Life of Eduardo Mondlane" built on his admiration for the courage and witness of Christians in Mozambique in the face of immense violence and poverty at the time. "His experience in southern Africa also opened his eyes more fully to the legacy of colonialism in Canada and particularly to the catastrophic harm done to Indigenous peoples."
Bob's ministry in Toronto focuses on inequalities and injustices in the city, in Canada, and globally, and he looks forward with positivity into the future. Read more on his ministry and education work in Toronto.
We congratulate Bob on this honour.