University of Cape Town, Development & Alumni Department
International Office: Canada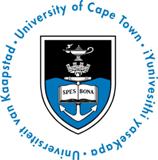 The University of Cape Town (UCT) is South Africa's oldest university, ranked in the top 150 on a global ranking of universities, and is the leading teaching and research institution on the African continent.
The Canadian International office facilitates a relationship between UCT alumni and friends in Canada and the UCT campus in Cape Town, South Africa.
We extend our sincere thanks to the many Canadian donors who support student bursaries, teaching, research and community engagement through generous support of projects. Together YOU are making a difference to the lives impacted by your support.