During the COVID-19 lockdown, UCT's Baxter Theatre had to close its doors, losing significant revenue for the theatre, artists and staff. Beginning the week of November 3, 2020, internationally renowned artists Gregory Maqoma and Zolani Mahola will share the Baxter Theatre stage in a specially commissioned, unique season to raise funds for the theatre.
The VIP opening event, MCd by Marc Lottering, will be Live-Streamed for those across the globe who would like to attend.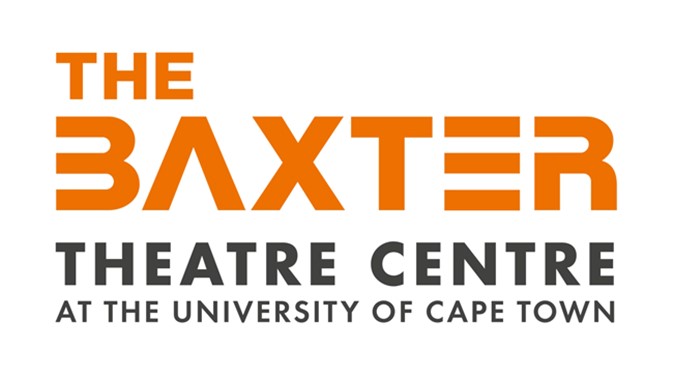 Each ticket will receive a special link to access the Live event, or a post-event recording opening for 4 days after the event.
Championed by the University's Vice-Chancellor, Professor Mamokgethi Phakeng, this event celebrates The Baxter's return to opening its doors at Level 1, and the performance on 3 November will serve as a fundraiser aimed at helping to recover the loss of income for the theatre over the past six months during lockdown.
The in-theatre event will be attended by 300 VIP guests only and the LiveStreamed ticket price will be CA$100 per person. A portion of this ticket is a donation ($65), and I urge you to consider the Baxter Theatre's survival, and add a few more dollars.  Donation receipts will be issued from the Canadian Office for the donation portion and any additions.  If more than one person will be sitting in on the Live-Stream, I ask you to consider purchasing more than one ticket.
Date: 3 November 2020
Time: Performances commence at 7pm (SAST); 12:00 noon (EST)
Venue: The Baxter Theatre, Rondebosch
RSVP: info@uctcanada.ca.
A link will be provided prior to the performance and on receipt of your payment. Payments can be made via the UCT  Canada office and details are shown below. The performance is being Live-Streamed for those who would like to support the event but who cannot for any reason attend personally. Feel free to forward this invitation to your friends and family here or in SA.
Purchase Tickets Online – mark your donation as 'Baxter'. You will be issued with a tax receipt for the donation portion of the ticket.
By cheque mailed to 2927 LakeShore Blvd W. Unit 227, Toronto, ON, M8V 1J3 – made out to University of Cape Town Operating
Or by calling Di Stafford at 416.648.5801
Mr Gregory Maqoma is the founder and creative director of the Johannesburg-based Vuyani Dance Theatre most recently received the Naledi Theatre award for Best Contemporary Dance/Ballet for Cion: Requiem of Ravel's Bolero, which toured Africa and Europe with great applause and success. Other recent success includes choreographing and performing in William Kentridge's new opera The Head and The Load, which premiered at The Tate Modern Gallery in London in July 2019 with a world tour that includes Germany, Holland, Austria and New York. He has won several coveted awards which include the Standard Bank Young Artist Award for Dance (2002), Bessie, New York City's premier dance award for Exit/Exist for original music composition, the Chevalier de l' Ordre des Arts et des Lettres (Knight of the Arts & Literature) Award from the French Government (2017). Maqoma was a finalist in the Daimler Chrysler Choreography Award in 2002 and in the Rolex Mentorship Programme in 2003. He was a finalist in the Daimler Chrysler Choreography Award in 2002 and in the Rolex Mentorship Programme in 2003.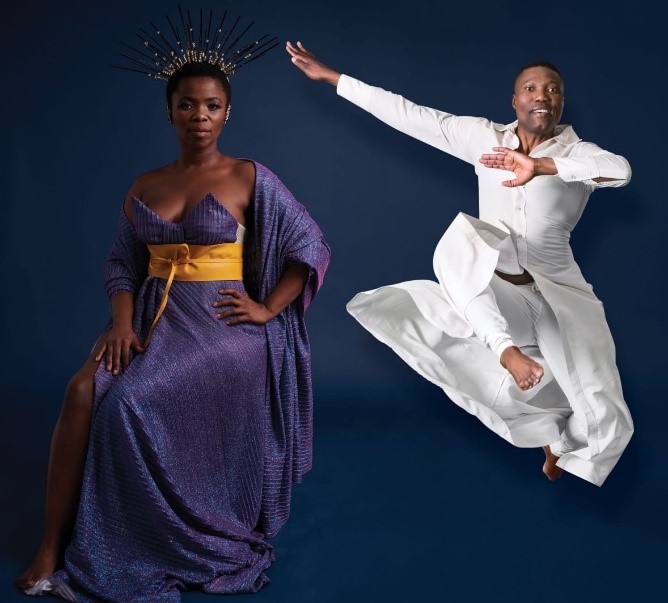 Ms Zolani Mahola launched her solo career at The Baxter last year with her sold-out season of The One Who Sings, for which she received a Fleur du Cap Best performance by a lead actress in a musical or music theatre show award. The Sunday Times described her as one of South Africa's best and inspiring singers, while Glamour said that she is "iconic among South African women." Mahola, who garnered worldwide acclaim as the lead singer of the critically acclaimed pan-African supergroup Freshlyground, has sung live with Stevie Wonder, Shakira, Yo-Yo Maa and her band has opened for artist such as BB King and Robbie Williams. She has shared stages with Mos Def, the late Hugh Masekela and Johnny Clegg. Mahola is a proud UCT alumna