A gift in your Will can carry your UCT experience along to the next generation.
The history of UCT is tied up with the history of South Africa. Each year has its own landmark remembrances; and each alumnus/a has their own version of a 'UCT experience'. Whatever that was, it changed you, it prepared you for life, and it opened the door to the world.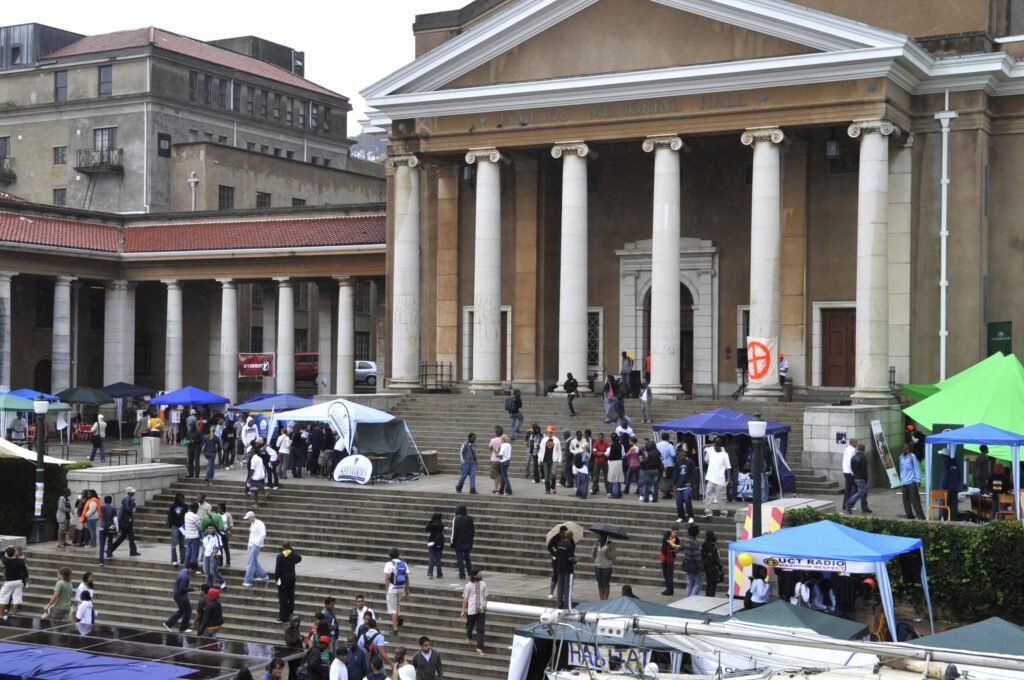 Including the University of Cape Town as a beneficiary in your will for a specific sum; for a percentage of your estate (thereby ensuring a specific distribution between your beneficiaries regardless of any changes to your estate) or the residue of your estate, after having made provision for your dependents.
Donating assets, such as stocks, bonds or mutual funds to the University of Cape Town;
Making the University of Cape Town a beneficiary of a new or existing life insurance policy;
Listing the University of Cape Town as a beneficiary of your retirement funds, RRSP, RRIF or pension.
UCT continues to strive to maintain and uphold standards of excellence, contributing to the development and transformation of society.

Your gift of a legacy to UCT through your Will can have a long-term effect on the future of UCT and its effectiveness both locally and globally.

You can give the gift of the 'UCT experience' to other young people through a bequest in your Will.
Perhaps you cannot make a gift today, but your gift for tomorrow can be just as rewarding to you. A deferred gift to UCT through a bequest means you have the use of your assets during your lifetime, and you can consider many options to ensure that your bequest is personally meaningful. You may wish to establish a scholarship or bursary, named after family or in honour of a friend or family member. You may wish to endow a chair, or purchase books for the library, or assist in equipping a laboratory. There are many possibilities.
If you require assistance in identifying the most appropriate area for your gift, please contact Diane Stafford. All communication will be in the strictest confidence.
We would love to be able to keep you informed of developments on campus. Please consider advising us of your gift – either by email or mail to the UCT Canada Development & Alumni office at Box 227, 2927 LakeShore Blvd West, Toronto, ON M8V 1J3.
A sample of will wording follows:
I bequeath to the University of Cape Town an amount of $ … [alternatively a percentage of my estate, or the residue of my estate].
If you wish to designate a specific use for your bequest (a scholarship, to the library, etc.) please contact the University of Cape Town, Regional Office: Canada to discuss. A sample of such a gift would be:
I bequeath to the University of Cape Town an amount of $ … ]
for ………………………………………………………………………..
If, in the opinion of the Council of the University of Cape Town , it should become impossible, inadvisable or impracticable to apply the said bequest's funds or income for the said purposes, the Council shall use the said bequest or such part thereof in such manner as in its discretion may seem to be to the best advantage to the University of Cape Town for other purposes related as closely as possible to the spirit and intention of this gift.
It is obviously important that your intentions are clearly defined in your will. We advise that you discuss your gift with family members, and speak to your financial and legal advisors to understand the implications of such a gift.
You may choose to remain anonymous. However, we would love the opportunity to acknowledge your gift and keep you abreast of University activities.